AIR CADET LEAGUE OF CANADA
MANITOBA PROVINCIAL COMMITTEE EXECUTIVE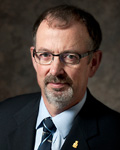 Doug McLennan was born in Brandon, Manitoba. He was a member of 82 Squadron, Royal Canadian Air Cadets before attending Royal Military College, graduating in 1974 with a Chemical Engineering degree. He attained his Canadian Forces pilot wings in 1975, and continued in the military, holding positions of increasing responsibility, including as Commandant of the Canadian Forces Flying Instructors School at (then) Canadian Forces Base Portage from 1986-1989.
He has held a number of senior command positions in the military, including Director of Air Force Training, Wing Commander 17 Wing Winnipeg, and as Command Director and Senior Director of Cheyenne Mountain NORAD Operations Centre in Colorado Springs, CO. He has also been involved as the Canadian representative on a number of NORAD and NATO boards and committees.
He retired from the Regular Force and Reserves in 2012, and is currently completing a contracted position at Canadian NORAD Region (CANR) Headquarters in Winnipeg, where he has been the CANR Subject Matter Expert for Operations since 2008. He is the Chairman of the Air Cadet League of Canada (Manitoba), overseeing all twenty-four Manitoba Squadrons and their liaison with the League, plus all powered flight and gliding operations for Manitoba. He is a member of the National Air Cadet League Aviation Committee. He also works with the Corp of Commissionaires, and is on the Board of Directors for Southport Aerospace having been elected to both of these boards in 2014.
Doug is married to Vicki, and they have two grown sons and three grandchildren. Doug is interested in travel, local theatre and music, spoiling the grandchildren, and all sports, especially golf and curling.

Vern was raised in Steinbach, in a conservative family, and as such had very little exposure to things military. After high school he worked in construction, in desktop publishing and spent 18 years as a REALTOR® before becoming an IT co-ordinator of a local real estate association in charge of all software application training for agents in Manitoba.
His cadet adventures began in 2002 when his oldest son joined 176 Boeing of Canada RCACS. He went to the first parents meeting and was "volunteered" to help with the committee and he instantly became the president of the parents committee. One year later, he was elected as the squadron sponsoring-committee chairperson, and attended his first league AGM, where he was "volunteered" to become the provincial chair of chairs.
In 2014, after 14 successful years at 176, Vern was elected to the board of directors of the Air Cadet League of Canada (Manitoba). He currently sits on the executive as the Vice-Chair of the Provincial Committee.
Vern is married with four children - two boys and two girls. His wife is in the restaurant/catering industry. His oldest son, having graduated from the cadet program with his wings, took a career in the aviation industry and is today living with his wife in Thompson and working as FSS at the Thompson airport. His daughters, the oldest of which was recently married, are both living and working in Winnipeg. Vern's youngest son is currently a cadet at 176 and is looking forward to a military career after graduation.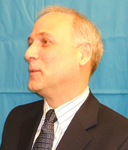 While attending the local junior high school in Selkirk, Mark was convinced to join 6 Jim Whitecross Squadron in 1971. He received his Gliding Scholarship at Rivers Manitoba in 1974, and received his power pilot training through a high school aviation program at Winnipeg Flying Club in 1975. After graduating from high school, he worked at Cessna Aircraft Corporation, as the warranty and service representative for Canada. He continued in the cadet program as a CIC officer, both at 6 Squadron as Administration Officer, and the gliding program as an instructor and tow pilot. In 1981 he joined the Regional Cadet Office (Prairie) as the Provincial Gliding Operations Officer, a position he filled for four years, until taking on the position of SO Air Cadets for Prairie Region. Mark was also the Flight Safety Officer for gliding operations in the prairie region during that time.
Mark left the cadet program entirely in 1989, to pursue a career as a programmer analyst. He joined the game development staff at Western Canada Lottery, as a game programmer. In 1993, Mark joined the staff at Pollard Banknote Ltd. to form a new programming department focused on developing software to generate instant lottery games. After five years at Pollard, Mark set off again to work on his own with the Lapis Software Associates, focusing on internal control systems for on-line lotteries. In 2007, Mark rejoined the staff at Pollard Banknote as the Corporate Manager for Manufacturing Software and Engineering. He and his wife have four children.
It was at this time that Mark came back to the cadet program and joined the Provincial Committee board of directors in 2005. He has been an active member on the board, ever since, filling the role of Secretary, Vice Chair, and Volunteer Screening Chair becoming Chair in 2009. He was a National Director (2008 until 2012) and is presently serving as the Second Vice-Chair of the Manitoba Committee. Mark received the National League's Certificate of Honour in 2013.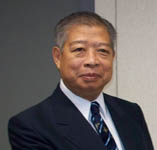 Howard Mar has been employed as an adult educator and administrator, business educator, music educator, musician, conductor, training development consultant, marketing director, life insurance sales and financial advisor.
He served twenty years at 177, 185, 573 and 604 Royal Canadian Air Cadet Squadrons as Commanding Officer (8 years), Training Officer (6 years) and Band Officer (6 years). He served twenty-five years at summer camps in Penhold and Cold Lake in the positions of Officer Commanding Music Training, Officer Commanding Senior Leaders Course and Commanding Officer. He served a total of twenty years as Provincial and Regional Cadet Music Advisor
He has performed in concert with the HMCS Chippawa Band, The Regimental Band of The Royal Winnipeg Rifles, the PPCLI Band and the Air Command Band as well as numerous civilian bands and orchestras.
In addition to being the Past-Chair of the Air Cadet League of Canada (Manitoba) Inc., he is founder/Chair of the Manitoba Military Tattoo, founder/Chair of the Manitoba Seniors Music Festival, Chair of Manitoba Seniors Achievement Awards, and Chair of the Organ Donation Awareness Society.

biography unavailable.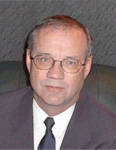 Jan Reidulff was born on November 21, 1951, in Oslo, Norway. He came to Canada with his family in 1957 when he was six years old and lived in Sioux Lookout, ON until 1961 when they moved to Winnipeg. He joined 170 St. James Kiwanis Squadron as a cadet in September, 1965. He attained the rank of Flight Sergeant before leaving the squadron in June, 1968.
He became a member of the staff of 677 Squadron in Russell, MB from September of 1975 to January, 1980 initially as Civilian Instructor, then as Training Officer and Commanding Officer (January 1977 - January, 1980). He joined the staff of 170 St. James Kiwanis Squadron from January, 1980 to June, 1983 as Training Officer and Administration Officer. He was promoted to Captain in July, 1980. He was on assignment in Ottawa from July, 1983 until August, 1985 and returned to 170 St. James Kiwanis Squadron as Administration Officer in September, 1985. He resigned with the rank of Captain in February, 1987. His son Richard is also a Graduate Air Cadet from 170 St. James Kiwanis Squadron: September, 1990 to January, 1997.
Jan was elected as a Director of Manitoba Provincial Committee in February, 1991. He was appointed to the position of Honourary Secretary of the Manitoba Provincial Committee in February, 1992; 2nd Vice-Chairman of Manitoba Provincial Committee from October, 1992 to October, 1994; and Chairman of the Manitoba Provincial Committee from October, 1994 to October, 1998. He was also a Director of the Air Cadet League of Canada from June, 1994 until 1999.
Following a period as Commanding Officer of 176 Boeing of Canada Squadron from January, 1999 to June, 2001, Jan was elected a member of the Board of Governors of the Air Cadet League of Canada in June, 2001 and Vice-President in 2006. Jan was elected President of the Air Cadet League of Canada on June 21, 2008 at the National Annual General Meeting in Quebec City serving until 2009. Jan rejoined the ACL (MB) in 2009 and is presently serving as Treasurer and Advisory Board Member. Jan received the National League's Certificate of Honour in 1997. He was named National Director of the Year in 2011, awarded the ACL (MB) Distinguished Service Award in 2012 and received the Presidents Citation in 2014.
Jan was employed with Manitoba Telecom Services, having held various positions in Operations, Engineering and Sales, from November, 1971 until his retirement in 2006.
Jan is an avid golfer and curler; serving as past President and Member of the Board of Directors of the Assiniboine Golf Club. He enjoys Wine and Beer making (and drinking) and he has been a member of the Telephone Pioneers of America since 1988. Jan and his wife Ina have three children, daughters Sandra and Kimberly and son Richard.

Mark Delmage was born in Brandon, MB, in 1952. He began working in the field of chemistry as a high school student, spending his weekends repackaging chemicals and preparing bulk solutions for sale to school science labs. He studied chemistry at Brandon University, obtaining his Bachelor of Science in 1974. Following graduation, Delmage proceeded to Manitoba Hydro where he learned about industrial chemistry including water treatment, corrosion control, and the chemical analysis of a host of materials including boiler water, fuels, lubricating and transformer oils, and cements. In 1977, he entered the field of chemical education as an instructional associate in the department of chemistry at Brandon University. In 1986 he earned a Certificate in Education, after which he began teaching high school chemistry. He currently teaches at St. John1s-Ravenscourt School in Winnipeg, MB.
Mark is celebrating fifty years as an air cadet. He joined 82 Brandon RCACS in 1965. He completed the basic and junior leadership courses at RCAF station Penhold, the senior leaders course at CFB Borden, flying scholarship and glider conversion training at CJATC Rivers and participated in an overseas exchange to Switzerland. He became the squadron warrant officer of 82 RCACS in 1969.
He joined the Canadian Armed Forces in 1970 and became a member of the CIL/CIC in 1972. He served for 12 years as an officer of 82 RCACS including 6 years as commanding officer.
He completed 28 summers as a supervisory officer in the flying scholarship (power pilot) programme. His last duty in the CIC was as the Aviation Training squadron commander at RGS Gimli.
He became a member of the Manitoba Provincial Committee in 2014 and assumed the Commpliance Officer position in 2015.