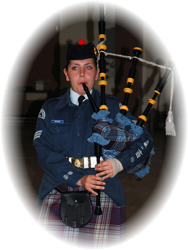 EXCERPT FROM THE NATIONAL POLICIES
AND PROCEDURES MANUAL...AND MORE
On February 1, 1968, the Air Cadet League lost its original partner - the Royal Canadian Air Force - and unification brought about a new partnership with the Canadian Forces.
In 1969, a Directorate of Cadets was formed at National Defence Headquarters to set policy and coordinate the activities of the three cadet movements. This office now functions under the Director General Reserves and Cadets. The day-to-day control of Air Cadets is vested in six military regions affiliated with the functional Commands of the Canadian Forces with the functional commander also serving as Regional Commander: Atlantic Region - Maritime Atlantic; Eastern Region - Land Forces Quebec Area; Central Region - Canadian Forces Training System; Prairie Region - 2 Canadian Air Division; Pacific Region - Maritime Pacific; and Northern Region - Northern Region Headquarters.
Two significant changes occurred in Air Cadets during this period. After several years of "unofficial" participation in squadron-operated "Girl Flights", the official participation of girls in the Air Cadet Movement was approved by Parliament on July 30, 1975. At the present time in the late 90s, girls make up on average about 30% of the strength in Air Cadet Squadrons across the country. Following the uniform changes that had taken place in the CF, Air Cadets changed to green uniforms in the 1970s, and then reverted back to blue uniforms in the 1990s.
From the time the Air Cadet League of Canada came into being in April 1941 until the new millennium, close to one million young Canadians have participated in the Air Cadet training program. Today, it is estimated that some 50,000 Canadians are involved in some way with the Air Cadet Movement in over 450 squadrons.
---